Cranial Bone Reconstruction
---
Custom-made devices designed and manufactured with the latest 3D technologies for those patients with bone loss due to trauma, tumors, or congenital diseases. We also offer tools, guides and biomodels that allow virtual planning, to reduce surgical times and to obtain better results.
Cranial Solutions
Titanium Cranial Plate
Titanium solutions designed and manufactured in medical grade titanium. Custom-made for cranial reconstructions in those patients with bone loss due to trauma, tumors, or congenital diseases.
Advantages of the Osteophoenix Cranial Solution
The device covers the margins of the bone.
It integrates seamlessly with the tissue.
Technical support for the implant design. We have a team of designers who will aid the specialist in making the device to obtain the best results.
In the case of tumors, to accelerate surgical times there is the possibility to include the tumor resection guide.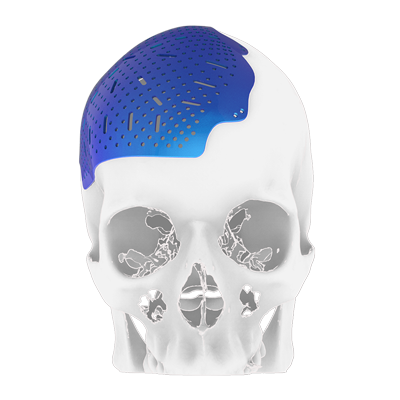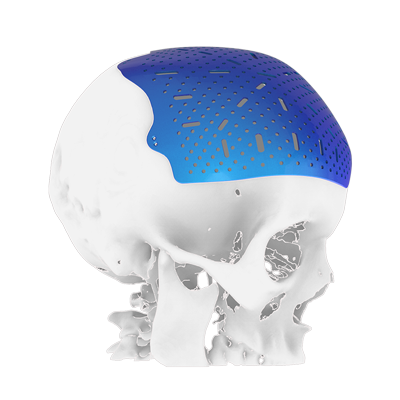 Cutting guide for cranial bone reconstruction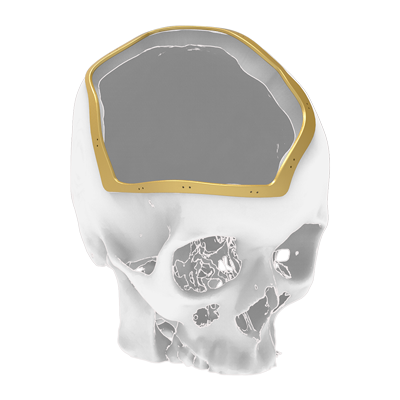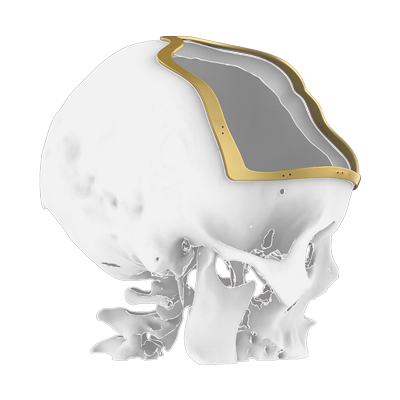 The surgical guides are designed to make cuts on the bone structures in such a way that they are precise, being manufactured according to the needs of the patients. On certain occasions, performing exact osteotomies is a complicated task and the results are not the most adequate.
Thanks to CAD-CAM technology and the facilities offered by new advances, it is possible to carry out a comprehensive planning of the treatment of patients, as well as to design and manufacture the devices as they are going to be used during surgery.
At Osteophoenix, we offer you a complete service from design to production of the device. The knowledge that our professionals have acquired in the last 10 years is reflected in the quality of each of our solutions.
Although the 3D tools that we have allow us to manufacture any medical guide or device, our specialty is the most complex cases; we use biocompatible resin.
Biomodels
Biomodels are anatomical models derived from a tomographic image of the patient, which allows to obtain a 3D image of the patient's initial situation. Biomodels help the surgeon to prepare the treatment, which would otherwise be more complicated or require more effort and time. Some advantages include convincing the patient to carry out the treatment and precise planning of the surgical procedure. Biomodels can be helpful in planning incisions and osteotomies. In addition, biomodels are clinically proven to reduce surgery times and therefore the patient exposure to anesthesia and blood loss. In neurosurgery, the use of biomodels has been shown to be ideal for cranial reconstruction, as well as cerebrovascular abnormalities or tumor resection.