Juxta-Osseous Implants TiMatrix
---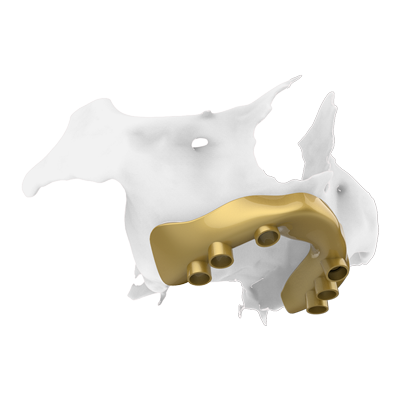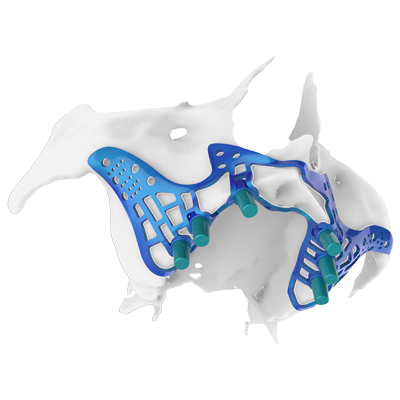 The development of new technologies such as titanium 3D printing allows us to develop osseointegrable mesostructures perfectly adapted to the bone surface and with an increased capacity for transmission and distribution of forces.
Jaws that have undergone extensive resorption of the alveolar bone present serious problems to support complete dentures, such as inability to control prostheses, pain and discomfort due to little basal support to the prosthesis, which can even put pressure on the chin nerve, restricted diet, inappropriate chewing and aesthetic and phonetic difficulties due to the lack of prostheses control.
Mandibular subperiosteal implants have been used for many years and have high success rates, more than 25 years in many cases in the treatment of edentulous maxillae.
Subperiosteal implant substructures utilize the cross-arch stabilization principle, with a structure supported over a large, dense area of cortical bone for distribution of masticatory forces.
Improvements in force distribution are achieved with designs that include a bar connecting two posterior abutments (mesostructure) and extending the structure to the retromolar region and the external oblique line. Under these conditions the concentration of forces is dramatically reduced.